SWO 1 Forest road maintenance machine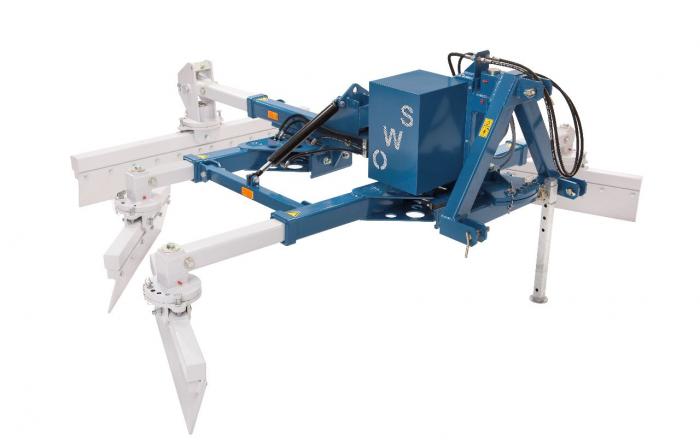 Although Wullems Constructie & Plaatwerken is a true supplier, Jan Wullems developed his own product with his team several years ago: the forest road maintenance machine.
Conceived by coincidence over a good glass of German beer. 'An acquaintance with contacts in German forestry told me how they maintain the roads there: with a shield behind the tractor. He wondered if that could be done more efficiently'. Because by only working with a shield, a tractor needs to drive down a forest path three to five times in order to redistribute the gravel once freight traffic has left its tracks. The SWO1 that Wullems has developed works with 5 shields simultaneously. 'This allows us to drive down a forest path of up to 4 metres wide and get it back in order in just one go.'
Contact Us
In Germany, the Staatsforsten (Forestry Commission) of Bavaria/Sachsen/Brandenburg/Bundeswehr (German army) have now classified the technology from Wullems as the best. The other German Länder are now becoming interested in it. Both the time gains and the cost savings in terms of both fuel and the consumption of gravel play an important part in this choice.
Contact Us
In countries like Germany, Austria, Switzerland and Scandinavia, forestry is an important activity, and they want to properly maintain the unpaved forest paths for removing wood from the forests. The SWO1 helps them do this in an efficient and resource-saving way.
Contact Us
Thanks to the innovative development Wullems has provided in the field of forest path maintenance, it is ahead of the competition. Wullems has also delivered various machines in Germany, but even in Austria, Switzerland and Paraguay. The SWO1 is fully fabricated and assembled at Wullems in the netherlands and is a great addition to the company's main activity: Supplier for machine and equipment construction.
Contact Us